$5k Matching Grants for Property Owners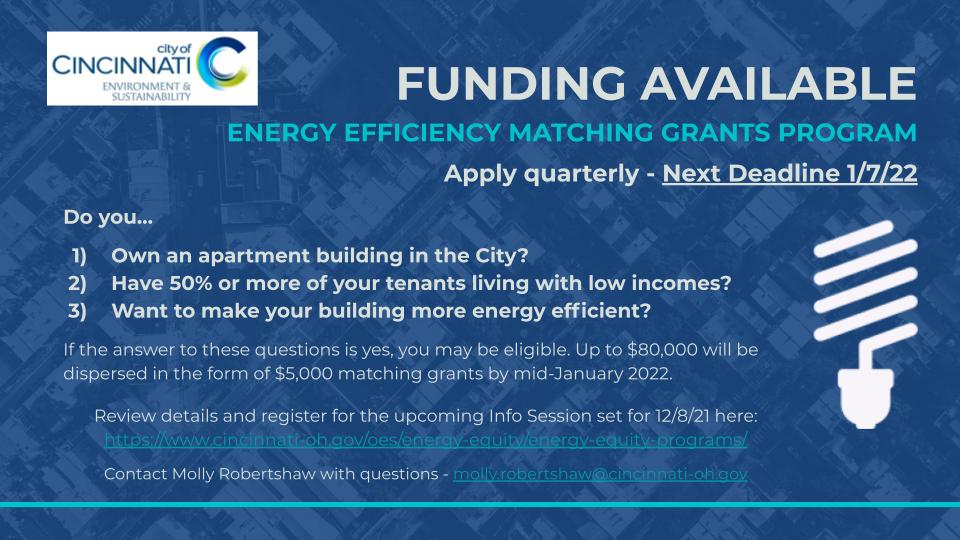 The City of Cincinnati's Office of Environment and Sustainability announces the availability of its next round of funding for property owners as we work together to reduce the energy burden faced by low-income tenants and, in turn, make housing more affordable.
See below and visit the website to learn more. Funding for this effort is provided by Duke Energy Ohio.
Matching Grants for Property Owners - next round of applications due 1/7/22
Up to $80,000 to be dispersed in the form of $5,000 matching grants by mid-January
Register for an optional, virtual Info Session to be held on 12/8/21 here
Contact Molly Robertshaw with questions after reviewing the website
Many thanks for your consideration and support as we continue to build and adapt this program!
If you have any further questions, contact Molly Robertshaw at molly.robertshaw@cincinnati-oh.gov